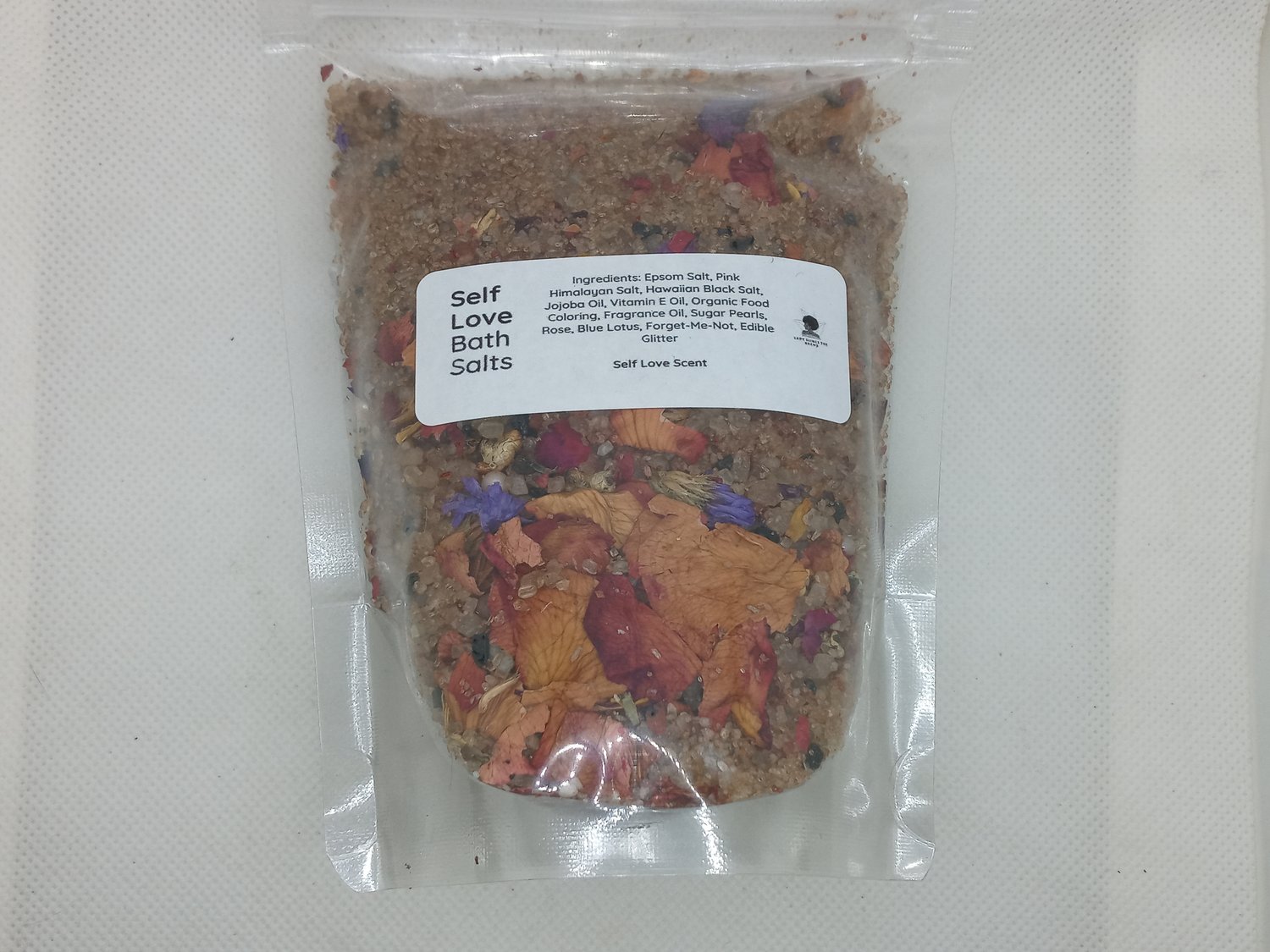 Self Love Bath Salts
Self-love, defined as "love of self" or "regard for one's own happiness or advantage", has been conceptualized both as a basic human necessity and as a moral flaw, akin to vanity and selfishness, synonymous conceitedness, egotism, and narcissism.
However, Self-Love is not Selfish!
You are no good to anyone else if you allow yourself to be drained and never refill yourself. Take the time to enjoy a long, lingering bath. Allow the crushed blend of magical herbs to relax you, and soothe your skin, mind and soul. Scented with 100% pure essential oils.
Sip a warm beverage, tea perhaps, and soak yourself into an abundance of self-love.
Ingredients: Epsom Salt, Pink Himalayan Salt, Hawaiian Black Salt, Jojoba Oil, Vitamin E Oil, Organic Food Coloring, Fragrance Oil, Sugar Pearls, Rose, Blue Lotus, Forget-Me-Not, Edible Glitter